Air Freight
(Import / Export)
Customers with high volume of business requiring time-critical delivery. We offer a service based on your needs and your schedule. Are dealing with air cargo shipments in the means of the most professional, reliable and fast as we give you the best service from other air cargo companies.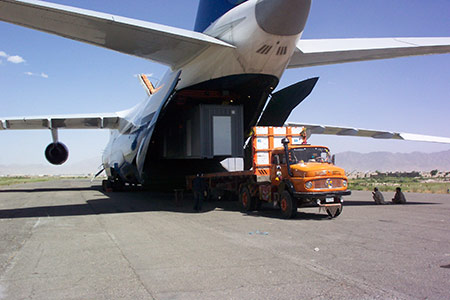 Trucking Wild
(Import / Export)
Arcon International Cargo, transportation and business Logistics is one of the few companies specializing in the Middle East and a facility for the transfer of containers and trucks are covered to deal with road transport. We are able to offer land transportation solutions to the needs of private transport among the GCC countries & Arab States, while reducing the cost of your inventory.
Tools Projects submitted for ground shipping.
Transport from door to door from Syria – Lebanon – UAE
Secure Trucks ( Lobed – Trailers – Pick up )
We undertake to deliver goods on time and to maintain our commitment to serve our customers and partners through high standards of communication. Our goal is to keep providing the best services that we provide to the customer in terms of shipping and land clearance. Whether it's air freight or sea freight. Imports or exports, you can get right to the rapid transfer of one ton pickups, different types of vehicles, trailers and flat box, and cranes for loading / unloading that we offer. We have solutions for all your transportation needs.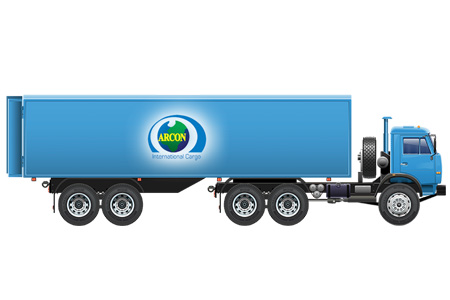 Shipping
(Import / Export)
We have a network of offices and agents all over the world which Gives you the opportunity to coordinate Your shipments of shipping around the globe in a safe, effective and timely, and cost as possible all over the world, and we pay great attention in the field of transport proper for your product, whatever and give it the attention it deserves. Along with transport services on the ways in which we can access them.
Where we Perform Both LCL Shipments "Consolidation Cargo" And FCL" Full Container" as we have sufficient experience in dealing with all sea shipments in the storage and preservation that we connect to the customer with notice the arrival of the shipment to the customer, we have the best prices in the shipping terms we are shipping agents for a wide range of shipping lines in the Middle East. We also have a comprehensive program for shipping up to major global markets, with a focus in the corridors that link the movement of many destinations all over the world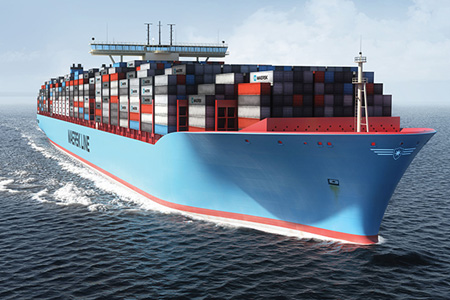 Customs Clearance
Arcon International Cargo Provides service of customs clearance in all ports of Bahrain and UAE 24-Hour which is able to achieve the highest performance rates in terms of speed, efficiency and cost reduction. .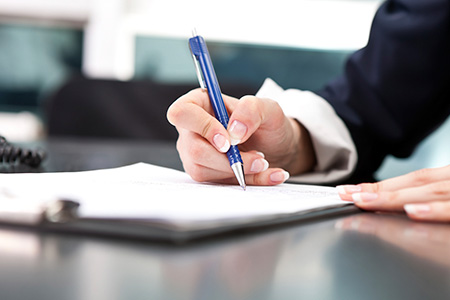 DOOR TO DOOR DELIVERY
We also provide Door to Door Delivery for our Customer's satisfaction and convenience. Our punctuality in delivering your cargos to any designated places within GCC contries is one of the leading factor that ARCON posses.
Arcon is an easy to use the direct distribution service.We collect your goods, transfers them to an export facility and from there transport them via ROAD TRANSPORT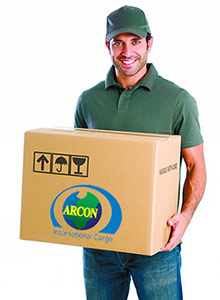 OUR STRENGTH
Daily Cargo Transport Service from UAE to Bahrain and Qatar by all types of trucks
Clearing all kind of shipments
Competitive Rate
Door to Door Delivery in Qatar and Bahrain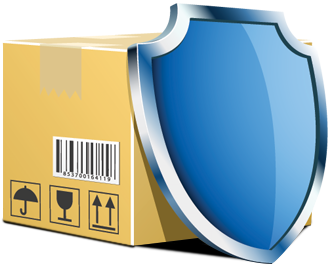 FREQUENCY : DAILY SERVICE
TO OUR CUSTOMER WE HAVE SPECIAL RATES FOR BAHRAIN. ARCON INTERNATIONAL CARGO
offers the most competitive rate in delivering your goods to any destination in GCC countries. We assure
you of our prompt and excellent services in DELIVERING your cargos.